When should I hire a Criminal Defense attorney?
---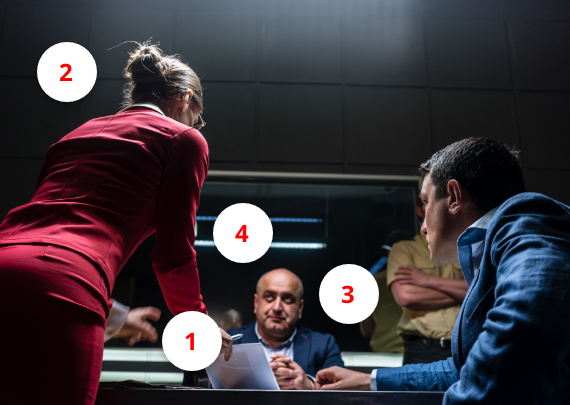 You've been presented with a search warrant.
Search warrants are only served with a specific purpose- to uncover evidence of a specific crime. Before you let anyone in your home, ask to have your lawyer review the warrant and call us right away.
You are being detained or arrested for a criminal act.
It seems obvious, but if you've been arrested for a crime, you need to speak to a lawyer before anyone else. We'll help you understand the charges, navigate the bail process, and ask the right questions to get an accurate story of the whole event.
You've witnessed a crime.
If you've been involved in a criminal act - even as a witness, it's a good idea to have an attorney on your side to help you navigate investigator interviews, prepare you for testimony, and provide you guidance throughout the process. A criminal defense attorney will be the only person who has your best interests at heart.
You're asking yourself, "Should I call a criminal lawyer?"
Truth is, if you are being called in for questioning or suspected of a crime, it's rarely too early to call a criminal attorney. Even if you are innocent and you're asked to come in for an "interview", resist the temptation to agree to talking to the police without legal representation.
---
If you think you need a criminal defense attorney,
the answer is NOW.